Textured Smudge Dish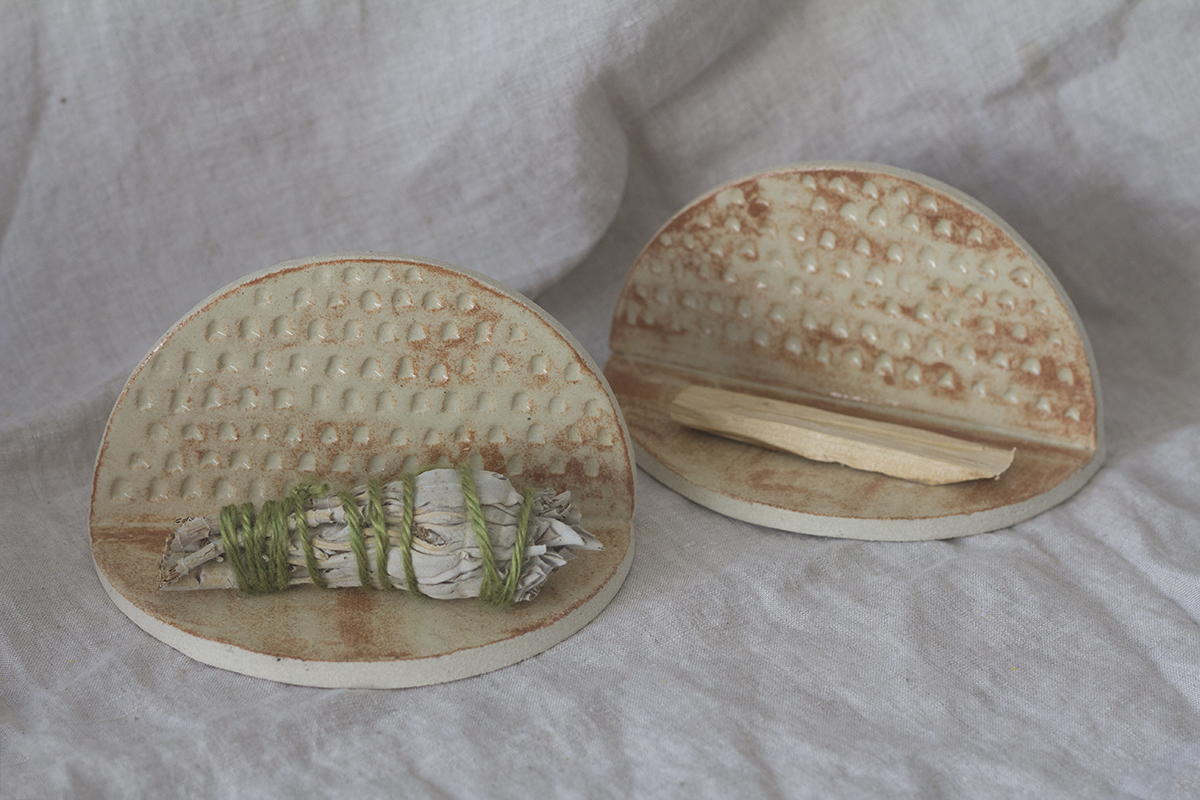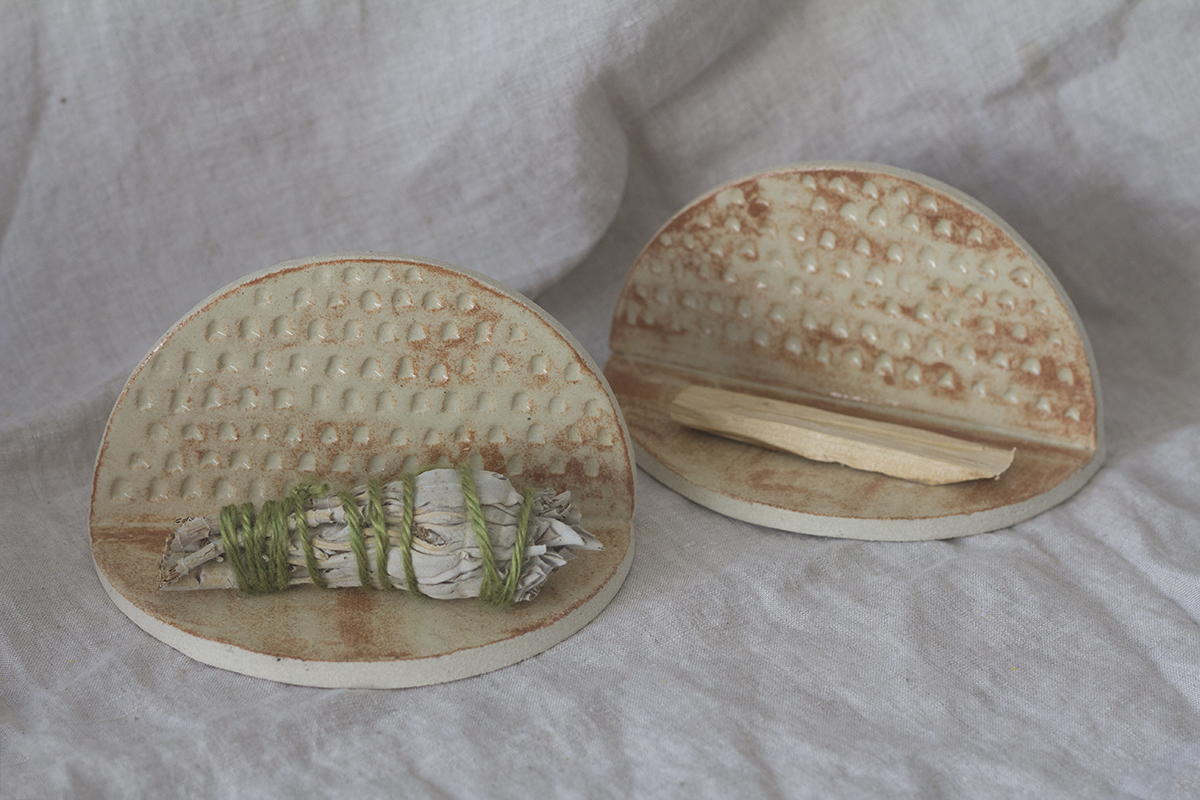 sold out
Textured Smudge Dish
Carved detail altar perfect for holding palo santo, smudge sticks, tea lights, and more. Bottom half is glazed for easy cleaning.
Measures approximately 5.75" across, 3" tall and .25" thick

Made in Los Angeles, CA / please understand that due to its handmade nature, slight variation may occur from product shown in photos to product in real life (computer coloring!)

Ships via USPS, please contact me for alternative methods if necessary.
If you're an LA local, use code LANATIVE for pick up, otherwise please allow 2-3 days for shipping, thanks!